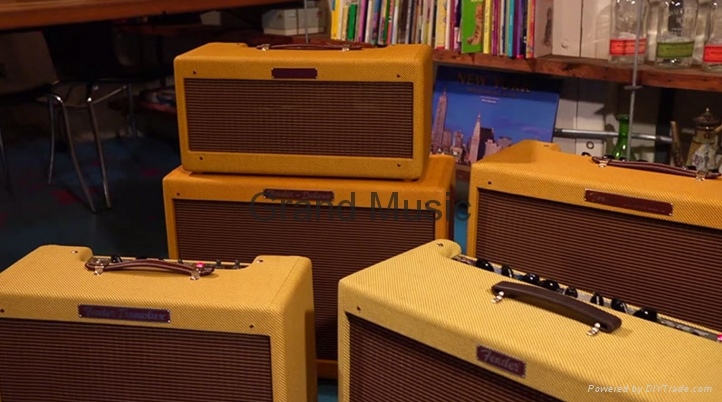 Guitar tube amp factory, hand wired all tweed tube guitar amplifiers, point to point tube guitar amplifiers, valve guitar amps, Fender Champ style tube amp, tweed guitar amps, harmonica blues amps, blues guitar amplifiers, guitar studio amps, replica branded tube amp, Mesa Boogie style tube amps, Peavey style tube amp, Classic A tube amps, guitar kits, guitar amplifications, amp kits, DIY tube amp, tube reverb63, guitar amp cabinets, amp speakers, tube guitar amp heads, tube guitar amp combos, hifi amplifiers, OEM tube amps, vintage guitar amps, custom tube amps, guitar amp speaker cloth, etc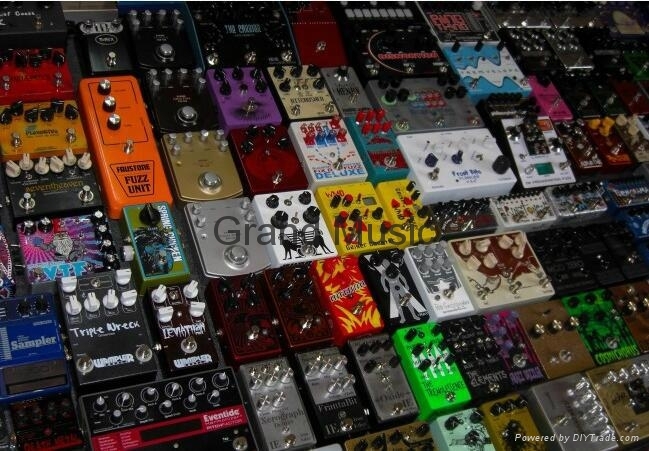 Digital delay Reverb pedal, digital delay pedals, mini booster pedal, Guitar Multi-Effects Processor, California sound, American sound, Dynamic Compressor, Tremolo, Classic Flanger, Digital Delay, Vintage Phase, Classic Chorus, (Metal Tone)High Gain Distortion), Crunch Distortion, (OCD)Ultimate Drive, Vintage Overdrive, SCP-Power Supply, OD Guitar Pedals, OEM, hand made pedals, hand wired pedals, custom made guitar pedals, boardpedal, custom guitar pedalboards, Analog Man Beano Boost, Madman extreme pedal, teletone pedal, effect loop, hangman pedal, Waha pedal, effect tuner, MXR pedal, Dyna Compressor,Klon Centaur Pedal, TM Overdrive, Buffer Booster,XP Booster, Amp Headphone, Phantom power, etc
1)Fully Handmade Jazz Guitar (Top: Carved with solid spruce, Back and Side: Carved with solid AAA Maple) 2) Fully Handmade Acoustic Guitar (Top: Solid spruce, Back and side: solid AAA Maple or Rosewood) 3) Fully Handmade Gypsy Guitar (Top: Carved with solid spruce, Back and Side: Carved with solid AAA Maple) 4) Fully Handmade Mandolin (Top: Carved with solid spruce, Back and Side: Carved with solid AAA Maple) 5) Fully Handmade Violin ( Top: Solid spruce, Back and Side: AAA Maple) 6) Half Handmade Jazz Guitar (Plywood=5PCS maple) 7) Kinds of replica LP, Gibson, Fender Strat, Tele, PRS, etc with body and neck 7) Guitar Accessaries: Hard cases (plywood or ABS), Straps, Stands, Picks, Tuners etc.
Shenzhen Grand Technology Co., Ltd began in 2000 in Shenzhen China. It has been specialized in product developing musical instruments for more than 10 years.
Our Main products are including Marshall style handwired amp head 1987, Plexi1959, JTM45, JCM800, 18W TMB, 36W RP, JCM25W/50W, Fender style tweed champ, 5E3, Twin 40W, Reverb65/63, Guitar Pedal, Custom Hand-made Pedal, Guitar Tube Amplifiers, Point to Point Tweed Tube Amp, Guitar Amplification, Fender Style Hand Wired Amp Series, Solid State Amplifiers, Bass Amplifiers, Amp kits, guitar amp repairs, guitar amp sets, custom guitar repairs, custom guitar amp works, bass amp with battery, studio guitar amp, guitar studios, small tube amp 5W, tube amplifier 20W, guitar tube amplifier 40W, musical shops, Acoustic guitars and Bass, Keyboard amplifiers, Electric Drum amplifiers, Amplifiers powered by storage battery, multifunction amplifiers, Electric Guitar Custom OEM Guitar, Fender, Gibson, LP, PRS, etc Style Guitars, Taylor Acoustic Guitars, Guitar Kits, Body, Neck, etc. Headless Electric Guitar, Blues Valve Amps, Unique designed Headless Guitar, Acoustic Upright Piano, Grand Piano, Paino Bench, Digital Piano, Roll Keyboard, Percussion Instruments, Guitar Strap, Guitar Picks, Guitar Tuners, Metronome, etc.
There are more than 100 different models with different specifications. Over the years, we have been cooperating with many big brands and famous companies to develop products. Products are selling to dozens of areas and countries including Europe, South and North America, Asia, Oceania etc. Products have received good feedbacks and become popular among customers, share high reputation from domestic and foreign markets. Hope we can cooperate with more customers and join hands together to bring the wonderful music to all the people around the world.

We have established our own brand "Grand", integrating delicate craft, scientific product structure and spirit of many world famous brands. At present, our company produces electric and acoustic guitars of over 300 models and different grades. We guarantee perfect craft, modern design, comfortable handing, clear sound and excellent playability.

We can also process with supplied designs, samples, materials, parts and components. Our guitars have been exported to many countries and areas, such as the USA, Germany, Brazil, Russia, Australia, UK, etc, attracting great attention from many foreign customers.

Grand Musical Instrument Co., Ltd. is consistent in upholding the core principle of "quality and reputation first." While also builds up strong connection with consumers through excellent after sales service. We are always happy to welcome your suggestion of improvement. Sincerely hope we can become long term business partner.

Choose Music, Choose Grand!